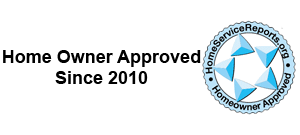 704-323-5232
P. O. Box 1726
Matthews, North Carolina 28016
NC 17324 H2-H3 P
Products & Services
Installation, replacement, repair and service of all brands of residential and light commercial heating and cooling systems; indoor air quality products, gas water heaters, on-demand tankless gas water heaters and gas logs; installation of gas lines for all home appliances; Worry Free Service Agreements and 24-hour emergency service.
Guarantees & Warranties
One (1) year all-inclusive parts and labor warranty on service; up to ten (10) years all-inclusive parts and labor warranty and up to a ten (10) year workmanship warranty on installations of qualifying Trane comfort systems.
Insurance Coverage
General liability; workers' compensation.
Awards & Associations
Award winning Trane Comfort Specialists 2007, 2008, 2009, 2010; 2011 National Association of the Remodeling Industry Greater Charlotte Chapter; North American Technician Excellence (NATE) Certified Service Technicians.
Company Profile
Key Personnel: Tony McAllister, President; Tony Herrin, Service Manager; Rick Starnes, Comfort Consultant
Year Established: 1993
Number of Employees: 15
Homeowners Served (last 3 years): 21,500
Company Message
"At Quality Comfort, our mission is to provide our customers with the highest level of value and the most efficient, reliable home comfort systems available, while saving our planet for generations to come. Our NATE certified service technicians are highly trained and honest and are committed to deliver 100% satisfaction that will exceed our customer's expectations."
– Tony McAllister, President
Homeowner Testimonials
"We've been very happy with Quality Comfort Heating & Air's service and would give them a great recommendation."
"Quality Comfort Heating & Air Conditioning is awesome!"
"We were very happy with Quality Comfort Heating & Air's service."
"Quality Comfort Heating & Air Conditioning has always done a great job. I have recommended them before."
"I would not have a problem recommending Quality Comfort Heating & Air Conditioning. They have done a great job so far."
"Every time Quality Comfort comes out, they do a great job."
"My entire family has used Quality Comfort's services for the past 25 years. They really are a great company."
"I would absolutely recommend Quality Comfort Heating & Air Conditioning."
"I would recommend Quality Comfort to anyone in need of heating or air conditioning services."