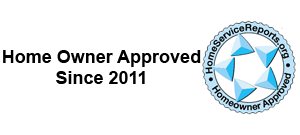 704-839-2617
P.O. Box 2849
Matthews, North Carolina 28106
27698–U
Products & Services
Residential, commercial and industrail troubleshooting, repairs and new installations; outdoor lights and electrical sign repairs (parking lot lights, wall pack lights and neon lights); outdoor landscape lighting (both low voltage and 120 volt installations); low voltage installs including data, video and internet cabling installs; new construction; installation of new indoor and outdoor wiring; power upgrades; electrical appliance installation; emergency service.
Guarantees & Warranties
1 year warranty, 100% customer satisfaction, and 10% off service call fee for first time customers.
Insurance Coverage
General liability; workers' compensation; bonded.
Awards & Associations
Better Business Bureau accredited member; Charlotte Chamber of Commerce.
Company Profile
Key Personnel: Scott Gowdy, Owner
Year Established: 2008
Number of Employees: 8
Homeowners Served (last 3 years): 1,500+
Company Message
"We provide our customers top quality electrical work at affordable prices. To make your lives easier, we offer extremely flexible hours to match your busy schedule – open 7 days a week, including nights. We are fully licensed in North Carolina, assuring you that your electrical project will be installed to exacting industry and code standards."
– Scott Gowdy, Owner
Homeowner Testimonials
"I have used Gowdy Electric several times. They do an excellent job and I recommend them often."
"I have been using Gowdy for years on over 20 projects. They do a great job and are always professional and easy to work with. They are priced great for the work and service provided. I would highly recommend them."
"They did a great job on our interior lightning and chandeliers. Gowdy was very reasonable and I would highly recommend them."
"I have already recommended Gowdy. I am very pleased with the work that was performed."
"The best service at a great price. I recommend Gowdy Electric to anyone needing a quality electrician."
"I am very happy with Gowdy. I use them for my rental properties and they are pleasant to work with and charge a very fair price."
"Gowdy Electric does an excellent job. They have great customer service and are quick to respond at a very fair price. I would recommend Gowdy to anyone needing electrical service performed."
"Gowdy did a great job and did exactly what we asked."
"Overall Gowdy did a good job. I would recommend them to other homeowners."